How to create an account?
Creating an account is easy here. No need to walk in to the broker's office. Just three steps away.
1
Download CSE mobile app
2
Submit KYC Info electronically
3
Start Trading within just 24 hours
Start Trading

Trade anywhere, at any time with ATrad's mobile and web-based trading platform.
Start trading with Sri Lanka's premier stockbroker today!
You can now open a CDS account and start trading on the Colombo Stock Exchange, without having to walk into our office. End-to-end digitalization of the Colombo Stock Exchange now allows enjoy 100% digital and hassle-free paperless account opening process. Download the CSE mobile app now and start trading within just 24 hours!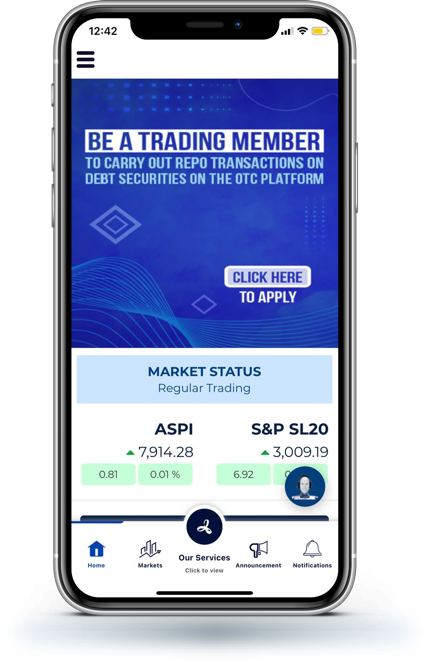 Smart investing, simplified.
Working with an Asia Securities investment advisor is about more than just building a portfolio. It's about understanding your financial goals, motivation, and how you picture your legacy. Get in touch to secure your financial freedom today!
Speak to us
Contact us
Please fill in the form below and one of our advisors will be in touch with you within two business days